Business Awards & Their Benefits
Why apply for business awards?
Achieving a business award can boost the growth of your business, greater exposure and subsequent revenue, giving you an advantage over your competitors. Award wins also give you a chance to receive media coverage, network with industry experts, gain much deserved recognition, recognition for making
an impact in your industry, business credibility and grow your business expertise, as well as brand awareness. Winning an award can also be your launch pad for acquiring that new contract as an industry leader and a secondary benefit of gaining the confidence to not only enter further awards but also assist your grant writing.
APPLYING FOR AWARDS CAN HELP YOU IN THE GRANT WRITING PROCESS TOO - THE REQUIREMENTS ARE SIMILAR



CENTRALISE YOUR FILES .
Collect relevant information all the time and save in a folder

SET ASIDE TIME .
Allow time to write your entry - many applications can be a few thousand words.

REVIEW YOUR SUBMISSION .
Take advantage of any opportunity for someone to review your submission prior to lodging.

READ THE REQUIREMENTS.
Follow the instructions to the letter. Pay attention to the wording.

PROVIDE EVIDENCE. Give examples in your business for every response. They will connect the dots.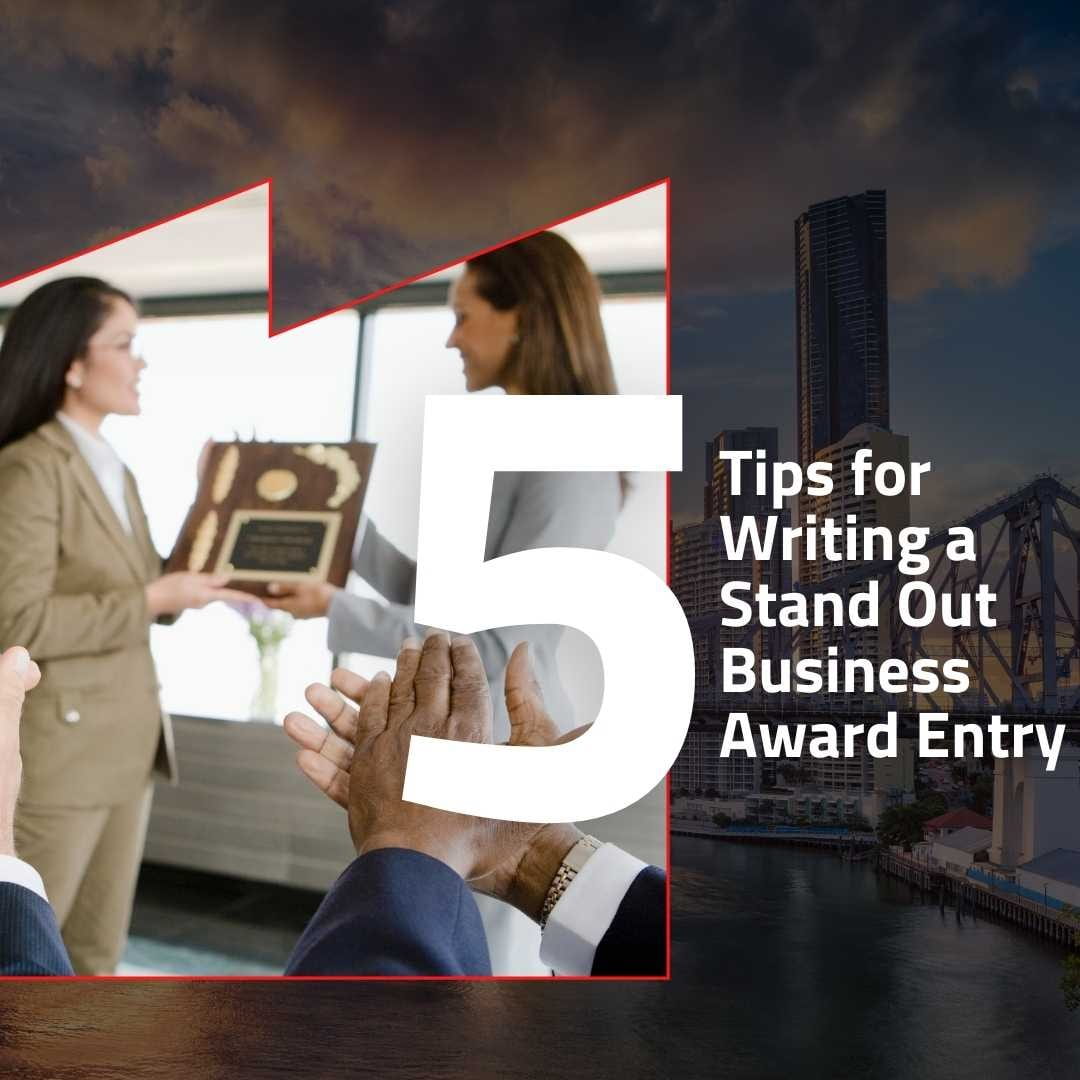 Benefits of Business Awards
BUILD TRUST IN YOUR BRAND
Awards can build trust in your brand as consumers and potential clients come to your website and read your content. The awards help you to standout as a leader in your industry.
LOCAL VS NATIONAL RECOGNITION
Applying for awards with your local business chamber is very rewarding on the local buy-in. Your applications for future awards will benefit from being recognised locally. And these are easier to win being that your local community presents limited competition compared National events.

INCREASE INDUSTRY CREDIBILITY
Be seen as a leader in your industry as you begin to set a benchmark for quality within your field. Don't be surprised if other businesses decide to reach out and partner with your brand to leverage off of your accolades. This is a good thing
Articulate what you do
Understand why you do what you do
Compile your assets, documents and case studies
Gain confidence

in your business, brand and yourself.